To improve the quality of healthcare by providing up-to-date, objective genetic information to patients, providers, and healthcare organizations, supporting those in need of genetic services, and facilitating the adoption of best genetic practices.
We have a passion for genetics, and we are dedicated to our mission of providing objective information about genetic testing and how it impacts your health. Genetic testing technology is changing rapidly, and there are a growing number of genetic testing options available.
We're here to help you sort through the wealth of information in this new age of genetics. Our goal is to provide objective expertise and information on the latest developments and guide you through the genetic health decision-making process.
The Genetic Support Foundation team members are experts in the field of genetics. Collectively, we have decades of experience in genetic counseling and medical genetics.
Katie Stoll received her Bachelor of Science in Biology from Colorado State University, and her Master's degree in Genetic Counseling from Brandeis University. She brings a diversity of clinical experience in the areas of prenatal, cancer, adult, and pediatric genetics. She has worked in a variety of settings including military healthcare systems, health maintenance organizations, community hospitals, outpatient clinics, and research.

Katie has been an active contributor to the profession of genetic counseling through her work with the National Society of Genetic Counselors (NSGC) and participation in various projects developing educational tools for patients and providers regarding prenatal genetic tests.

At Genetic Support Foundation, Katie is focused on developing resources and programs to expand the availability of quality information about genetics, and to improve access to genetic counseling services. She is especially interested in the intersection of genetics with primary care. She is excited about identifying innovative ways to engage with patients and healthcare providers through telehealth, grassroots outreach, and education. Katie lives with her husband and two kids in Washington State. She loves gardening, kid's weekend soccer games, and camping in the beautiful Pacific Northwest.

Austin McKittrick grew up on the plains of South Dakota, and migrated to Colorado to get his Bachelors in Journalism and Mass Communication and in Psychology at the University of Northern Colorado. After a lengthy academic break spent working primarily in healthcare, he enrolled in the genetic counseling program at Sarah Lawrence College in New York, and graduated in 2014. Prior to starting at Genetic Support Foundation, he worked in prenatal genetics for Oregon Health and Science University in Portland, OR. Other areas of interest are cancer, education, fertility, personalized medicine, and alternative clinical service delivery models.

Austin joined the Genetic Support Foundation in March of 2016 because he was inspired by the organization's mission statement, and identified with the observation that there is a gap in information and education between the genetics community and providers and patients. With genetics being such a broad field, he appreciates the opportunities that the Genetic Support Foundation can offer to do work with many different areas.

In his spare time, he enjoys reading, cooking, spending time with family and his two dogs Charlie and Murphy (last name Brown), camping, going to the beach, and probably watching way too much TV.

Kelly Donahue received her bachelor's degree from Allegheny College, and her master's degree in genetic counseling from University of Pittsburgh. She has more than 20 years of experience in clinical genetics and is passionate about providing information and counseling that empowers patients to make decisions about genetic testing that are consistent with their personal needs and values. In addition to her experience in the clinical setting, Kelly has worked in the molecular laboratory setting and brings a depth of understanding regarding the potential benefits, drawbacks and limitations of new molecular technologies. Kelly has given numerous invited presentations on topics related to prenatal genetics. She is an active volunteer with the American Board of Genetic Counseling and also provides leadership and support multiple genetic counseling training programs.

Jerri received her Bachelor of Science from the University of Washington in 2015, and her master's degree in genetic counseling from the University of Minnesota in 2018. She was born in Hong Kong and moved to the States as a child. She now resides in the beautiful Pacific Northwest. Prior to joining Genetic Support Foundation, Jerri worked as a research assistant for LawSeqSM, a project focused on mapping and shaping the law on genomics. As a bilingual Chinese American, Jerri is interested in studying cultural implications of genetic counseling and is passionate about expanding genetic services to minority and underserved populations. In her spare time, Jerri enjoys traveling, doing jigsaw puzzles, and watching football.

Jennifer Eichmeyer has been a genetic counselor for the past 15 years serving in prenatal, pediatric, and oncology subspecialties. She earned her Bachelor of Science in Genetics from Iowa State University and her Masters in Genetic Counseling at the University of Texas at Houston. She established the first cancer genetic counseling clinic for the state of Idaho in 2004 and subsequently lead a team of 3 full time genetic counselors staffing 6 sites across the state.

Jennifer has been heavily involved in expanding genetic services in the state of Idaho through the development of a High Risk Breast Clinic, NICU genetics, implementation of universal screening for Lynch syndrome, launching telehealth genetic counseling services, and developing a chart review program that helps identify patients needing genetic counseling. She co-chaired a project to improve oncofertility referrals, and was involved in successfully getting state licensure for genetic counselors passed in the legislature.

She has collaborated with other health care providers to bring pharmacogenetic testing to oncology patients. She has received numerous awards including the the ACCCP Innovator award in 2013, St. Luke's President's award in 2014, and the ISCO Thomas M. Beck recognition award in 2016. Jennifer continues to be interested using the unique skill set of genetics professionals in non-traditional ways to improve access and understand of genetic information.

Amy Kunz received her Bachelor's degree in Biology from Allegheny College in Meadville, Pennsylvania in 2012 and her Master's degree in Genetic Counseling from the University of Pittsburgh Graduate School of Public Health in 2016. In addition to her role at Genetic Support Foundation, Amy works as a clinical genetic counselor in the Cancer Genetics Program at Allegheny Health Network, a large healthcare system servicing Western Pennsylvania.

Prior to entering the field of genetic counseling, Amy spent time researching the epigenetic pathology behind phenylketonuria and other classical metabolic diseases. She resides in Pittsburgh with her husband, and in her spare time she enjoys running, hiking outdoors, and painting.

Jennifer Rietzler obtained her Bachelor's degree in Cytogenetics from Saint Mary's University in Winona, Minnesota in 2012 and completed her Master's degree in Medical Genetics from the University of Wisconsin-Madison School of Medicine and Public Health in 2016. Shortly thereafter, she moved to Washington State to begin providing care as a Genetic Counselor.

During her graduate training, Jennifer obtained a MCH LEND Certificate through participation in a leadership education program funded by the Maternal and Child Health Bureau which allowed her to gain experience in providing services and improving systems of care for individuals with neurodevelopmental and related disabilities. She also holds a certification in Consumer Health Advocacy through the Center for Patient Partnerships affiliated with the University of Wisconsin-Madison.

Her clinical career has focused on prenatal genetic counseling with professional interests in women's reproductive health, patient advocacy, public health genetics, outreach, and the teaching/supervision of genetic counseling graduate students. She is an active diplomat of the American Board of Genetic Counseling, is a full member of the National Society of Genetic Counselors, and is licensed to practice genetic counseling in the State of Washington and New Mexico.

Julie Simon earned a Bachelor of Arts in Biology from the University of San Diego in 2007, and a Masters in Genetic Counseling from the University of California, Irvine in 2010. After graduation, she created the Lysosomal Storage Disorders Program at UCI and worked with graduate students before moving to the beautiful Pacific Northwest.

Prior to joining the Genetic Support Foundation, she worked at MultiCare for 6 years expanding their genetics services in oncology, metabolic, and general genetics. Julie also helped pilot the clinical exome testing program. Her other experiences include coordinating outreach programs and managing student interns for future genetic counselors, doctors, and other healthcare professionals.

Her interests include cancer genetics, pediatric genetics, metabolic genetics, personalized medicine, and utilization management. In her spare time, with her husband, she enjoys reading, hiking, amateur photography, and playing with their two corgis.

Alyssa Stringfellow grew up in Northwest Indiana and obtained her Bachelor's degree in Genetics from Purdue University in 2017. She then completed her Master's degree in Genetic Counseling from the University of South Carolina School of Medicine in 2019. Shortly after graduating, Alyssa moved to Seattle, WA to begin her Genetic Counseling career. Alyssa's clinical career has focused on a diverse set of indications, including pediatric, general adult, neurology, cardiology and cancer genetic counseling. She has professional interests in patient education, health disparities, patient outreach/advocacy and supervision of genetic counseling graduate students. Alyssa joined the Genetic Support Foundation in August of 2021 because she resonated with the organization's mission to provide objective genetic information to patients, providers and healthcare organizations to improve quality of healthcare and access to genetic services. In her spare time, Alyssa enjoys camping/hiking, powerlifting, baking and spending time with her husband and two rescue dogs, Newman and Winston.

Amber Volk received her bachelor of science in genetics, cell biology and development from the University of Minnesota. Upon graduation, Amber began a diverse career in the technical service and sale of various genetic technologies in the molecular and diagnostic laboratory space. Continually drawn to the field of genetic counseling, Amber left industry with a desire to assist patients in understanding and interpreting their own genomic information. Amber obtained her master's degrees, one in genetic counseling, the other in medical humanities and bioethics, from Northwestern University and began her career at Mayo Clinic in a multidisciplinary clinic.

Amber is currently providing direct patient care services, both in person and through telehealth, in the Midwest. Beyond patient care, Amber enjoys providing education through blog posts, publication, or lectures, on genetics and surrounding ethical issues.

Rachel Westman received her bachelor's degree in biology with a minor in bioethics from the University of Idaho in 2009, and her master's degree in genetic counseling from the University of Pittsburgh in 2011. Prior to joining the Genetic Support Foundation, she worked with St. Luke's Medical Center in Boise, Idaho helping develop and expand their general genetics, metabolic, & PKU clinics.

Her focus has been on pediatric and adult general genetics, with a special interest in metabolics, newborn screening, and neuromuscular genetics.  In addition, she provides care in the prenatal setting.  Rachel resides in Boise, and is interested in expanded access to genetic counseling services in rural and underserved populations. 

Christie earned her Master of Science in Genetic counseling from Virginia Commonwealth University in 2009. Upon graduation, Christie practiced as a pediatric genetic counselor at the University of Virginia in Charlottesville, VA. In 2016 she moved to Winchester, VA and joined Valley Health at the Winchester Medical Center, where she was instrumental in setting up genetic counseling services for Shenandoah Valley Maternal Fetal Medicine and the Oncology service line. Starting April 1st of this year, Christie joins Genetic Support Foundation where she will continue to support the genetic counseling needs of Valley Health system and patients. 

Christie believes strongly that all patients deserve access to quality genetic counseling that is free from industry influence but also recognizes that this is a difficult task for some hospital systems, especially those serving rural areas. As a provider who struggled for years with that reality, Christie is excited to join the Genetic Support Foundation team and continue their work bringing quality care to patients and much needed support for solo genetic counselors. 

Christie's genetic counseling interests include hereditary cancer, pediatric genetics, utilization management, and teaching. Over the years, she has given lectures on genetic counseling and advancements in genetic testing to students at the University of Virginia, Shenandoah University, and public outreach events in Winchester, among others. In her spare time, she enjoys rock climbing, camping with her family, writing, and is always up for a good board game.
Genetic Support Foundation (GSF), a charitable nonprofit 501c3, is the result of a vision that our president and founder, Jon Wolff, MD, dreamed of throughout his lengthy career in medical genetics. Dr. Wolff's passion for genetics and advances in the field, along with a deep appreciation for genetic counselors, led to the formation of the only nonprofit devoted to genetics.
On April 17, 2020, Dr. Jon Wolff passed away following a journey with esophageal cancer. Learn more about his life and legacy.
GSF has been serving clinics and patients in need of genetic counseling services since 2012.
Genetic Support Foundation really comes down to three main elements: genetics, decision-making, and you. These elements are reflected in our logo and help tell our story.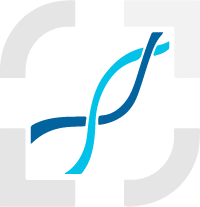 Genetics
The DNA strand running through the middle of our logo highlights our core. GSF's primary focus is genetics. We strive to be up-to-date on advances in genetics and genetic testing and bring that information to you.
Our depth of expertise and our objectivity set us apart from other leading online resources about genetics. You won't find surface information — we dig deep. And unlike genetic testing companies, we are not selling you a product so we can be objective about the information we provide.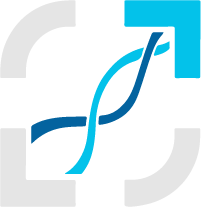 Decision-making
The arrow in the upper right corner of our logo reminds you that GSF's goal is to provide you the objective information you need to make decisions that are right for your health and that of your family.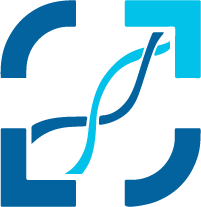 You
The DNA is surrounded by parts of circles and squares. Like in a family history chart, those parts of our logo represent the way that your unique genetic makeup is connected to your family and the way that genetic health requires a holistic approach to care.
Whether you are a patient, provider, or part of a healthcare organization, GSF is here to support you.